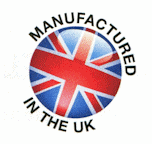 All cables in this section (Oceanflex) have tin plated copper strands, rather than plain copper. This makes them much more resistant to corrosion, and is beneficial when wiring in harsh environments, such as marine applications. For normal vehicle wiring, standard PVC or thin wall cable is recommended. Oceanflex is manufactured in the UK.
In harsh environments low voltage copper cables corrode over time, the copper oxidising & turning black. In salt water environments copper forms a carbonate layer (turquoise). Both these conditions reduce the electrical conductivity of the cable and eventually the cable weakens and will cause electrical faults and failures.
Due to the tin plating, OCEANFLEX® cables have a much greater life span compared to standard cables, offering lower repair/maintenance costs & less down time due to electrical faults and failures.